The Perinatal Mortality Review Program (PMRP) is a public health approach to improving maternal and infant health outcomes in the state of Utah. The Utah Department of Health is responsible for the oversight and coordination of the program.
Through individual case review, the PMRP identifies contributing factors that may lead to perinatal (maternal or infant) death. Most cases have a number of interrelated factors that contribute to the death. In general, no single deciding factor alters the course of events.
Case reviews are conducted by a committee of professionals. Committee members provide analytical skill, community perspective, knowledge of public health issues, and clinical expertise. The committee identifies contributing factors, assesses the potential for improving perinatal outcomes, and makes recommendations based on finding.
The Review Process
Maternal and infant deaths are analyzed in relationship to the following factors:
Demographics
Education
Environment
Lifestyle
Health care intervention
Public health
Access to services
Economics
Follow through with care
Information is obtained through medical records abstraction to assist in identifying gaps in the health care delivery system.
Information may be obtained from:
Hospital charts
Public health records
Birth/death certificates
Health care provider records
Emergency room records
Police reports
As assured under Utah Code 26-25-4, the program ensures confidentiality of all information reviewed. Publications resulting from the reviews are stripped of identifying information.
Committee Members
Obstetrician
Perinatologist
Pediatrician
Neonatologist
Family Practice Physician
Certified Nurse Midwife
Home birth midwife
Social worker
Maternity Nurse
Public Health Representative
Case dependent ad hoc members e.g.: geneticist, neurologist and cardiologist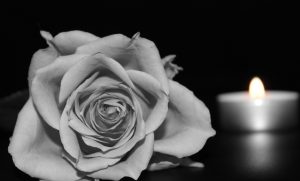 Benefit of the Program
The PMRP process is not a scientifically rigorous approach to identifying causes. Instead maternal and infant deaths are sentinel events that can serve to identify episodes of health care system failures, and the reasons behind such failures. The reasons are then examined to determine if they represent a consistent or alterable policy or if they represent an unusual occurrence not amenable to corrections.
These reviews result in the discovery of factors that may negatively impact perinatal outcomes. Identifying these factors leads to public health recommendations for changes that could improve the outcome of future cases.  Recommendations from committee deliberations are presented in report form to appropriate organizations and individuals as a quality improvement mechanism targeted at reducing the number of poor perinatal outcomes throughout our state.
To get more information call (801)273-2868 and ask for the Perinatal Mortality Review Coordinator or email us.