UWNQC uses an adaptation of the Institute for Healthcare Improvement (IHI) Breakthrough Series (BTS) model, based on improvement science as well as continuing education principles and adult learning. The BTS model promotes use of the Model for Improvement, including rapid Plan-Do-Study-Act (PDSA) cycles. We work with hospitals and clinics to help implement quality projects.

The resources below provide information on basic principles of quality improvement so you can apply them to your own processes.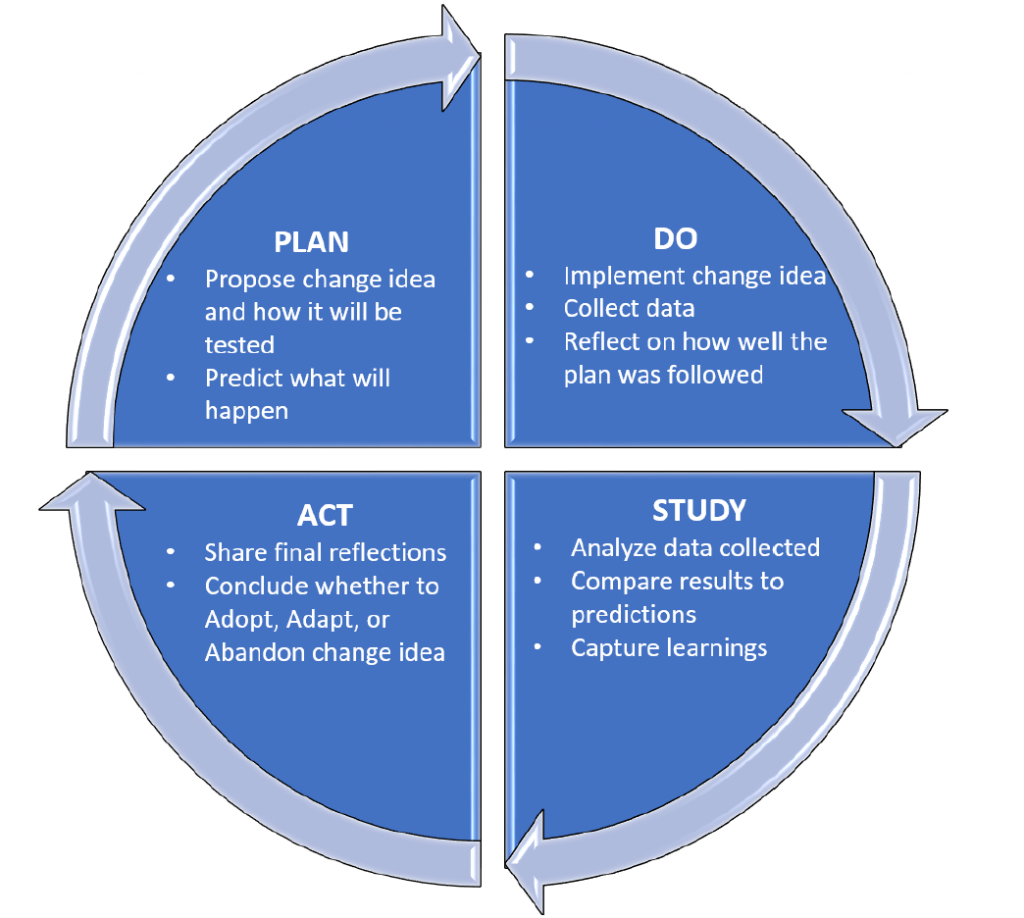 To apply PDSA, ask yourself three questions:
What are we trying to accomplish?
How will we know that a change is an improvement?
What changes can we make that will result in an improvement?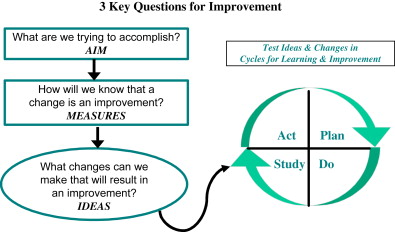 UWNQC 2019 Board of Directors
Name
Organization
Angela M. Anderson, CNM, DNP–Board Chair
Intermountain Healthcare
Erin Clark, MD–Out of Hospital Births Committee Director
University of Utah
M. Sean Esplin, MD–Maternal Committee Director
Intermountain Healthcare
Gwen Latendresse, PhD, CNM–
Maternal Mental Health Committee Director
University of Utah
Marilyn Rigby, DNP, APRN, NNP-BC — Neonatal
Committee Director
Intermountain Healthcare
Rita Aguilar, RN
University of Utah
JoDee Baker, MPH
Parent/Utah
Department of Health
Laurie Baksh, MPH
Utah Department of Health
Lori Eining, RN
Intermountain Healthcare
Camille Fung, MD
University of Utah
Gary Dildy, MD
Mednax
Peter Grubb, MD
University of Utah
Shan He, PhD
Intermountain Healthcare
Donna Kasten, RN
Steward Health
Timothy LaPine, MD
Steward Health
Con Yee Ling, MD
University of Utah
Jeanne Marcial, RN
MountainStar Healthcare
Torri Metz, MD
University of Utah
Jean Millar, RN, MBA
Intermountain Healthcare
Stephen Minton, MD
Intermountain Healthcare
Lynne Nilson, MPH, MCHES
Utah Department of Health
Aimee Nussbaum, MD
March of Dimes
Susan Pohl, MD, FAAFP
University of Utah
Krista Schonrock, MD
Intermountain Healthcare
(Select Health)
Marcela Smid, MD
University of Utah
Suzanne Smith, CPM, LDEM
Better Birth
Amy Stoddard, RN
MountainStar Healthcare
James Thomas, MD
University of Utah
Cameron Trotter, RN
Health Choice
(Steward Health)
Christopher Valentine, MD
Health Choice (Steward Health)